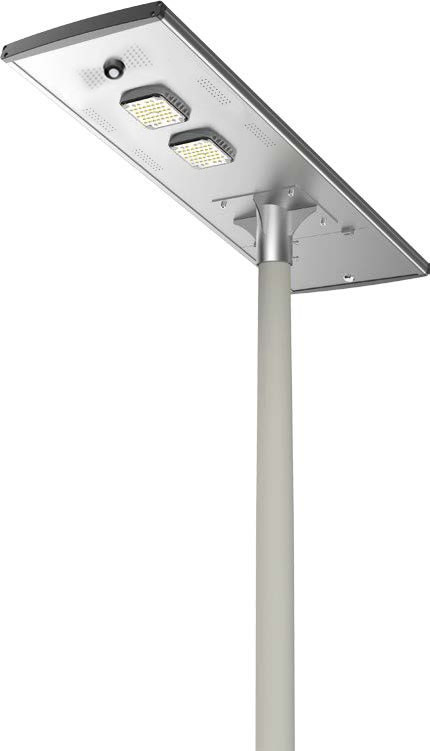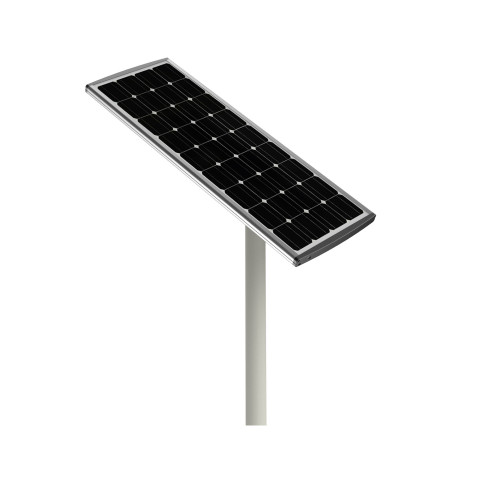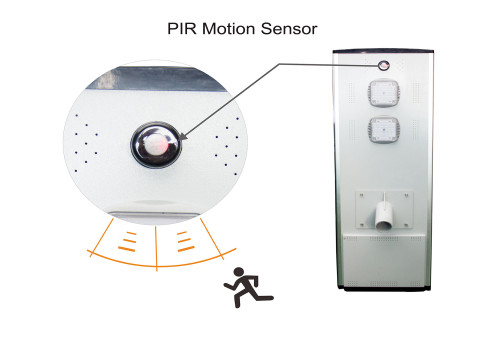 ALL IN ONE SOLAR STREET LIGHT - HERCULES
Item specifics
Certificates

CE
Warranty

2 Years
Description
Ingenuity and Powerful
Topolo integrated solar street light which integrated by high efficiency solar module, Li-ion battery, high intensity light source and smart controller with PIR motions sensor.Basically, the fitting operates in saving mode with 30% power brightness while upcoming dusk. It light up prompt at full 100% power intensity once the PlR sensor motion detected. The fitting not only powered by 100% renewable and clean solar energy but also designed with no cable connection for simply quick installation and maintenance. It can be widely applied for the public parkland, walkway, parking lot, rural town and other lighting purpose.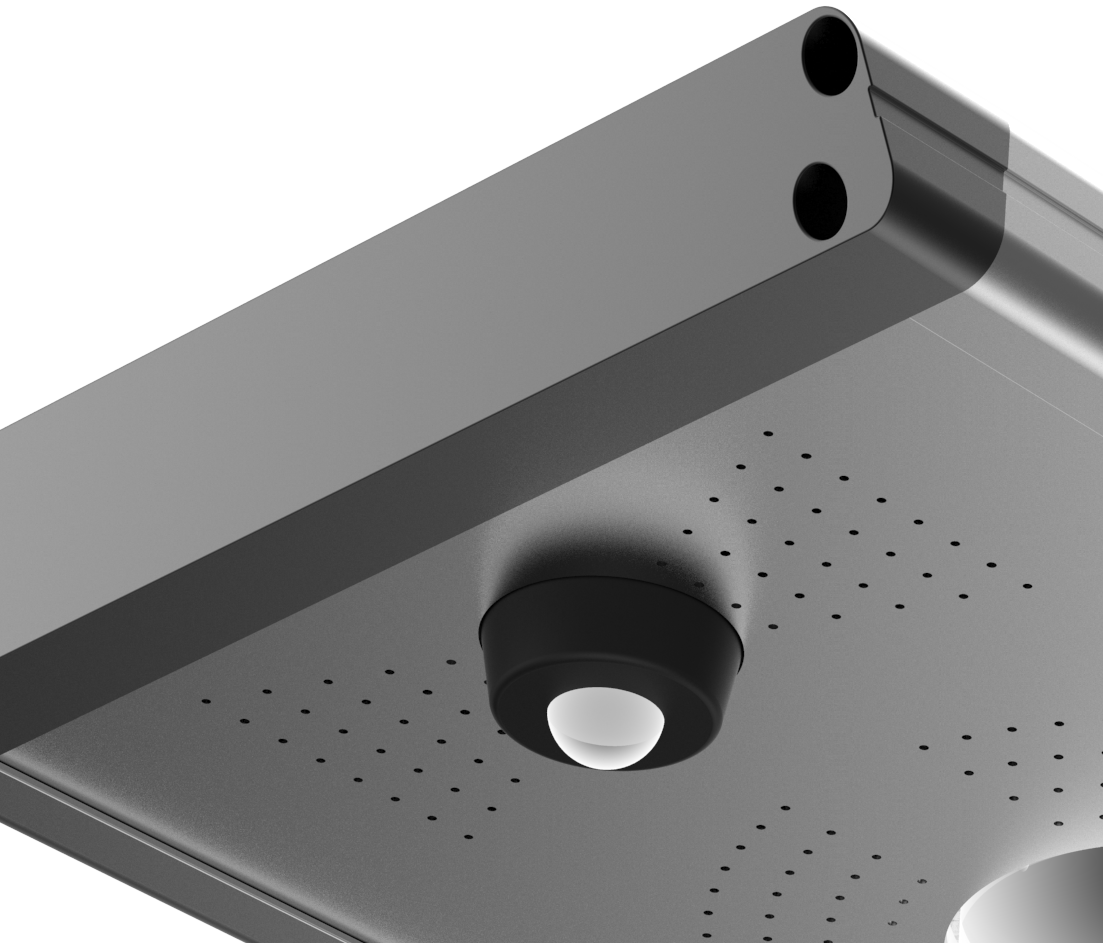 PIR Motion Sensor

The light will keep energy saving mode, but will turn to 100% brightness while the PIR motion sensor detect human movement.
Genuine Power Outputs
100% Genuine Power outputs from 30w to 60w, none over statements,
Reliability Li-ion Battery by LG
LG battery bring a super long lifespan, temperature adaption and safety performance
High Luminous Flux By Nichia LED
We take use of Nichia LED which makes the whole light 150 lm/w, our 60W light equals to 80W by others.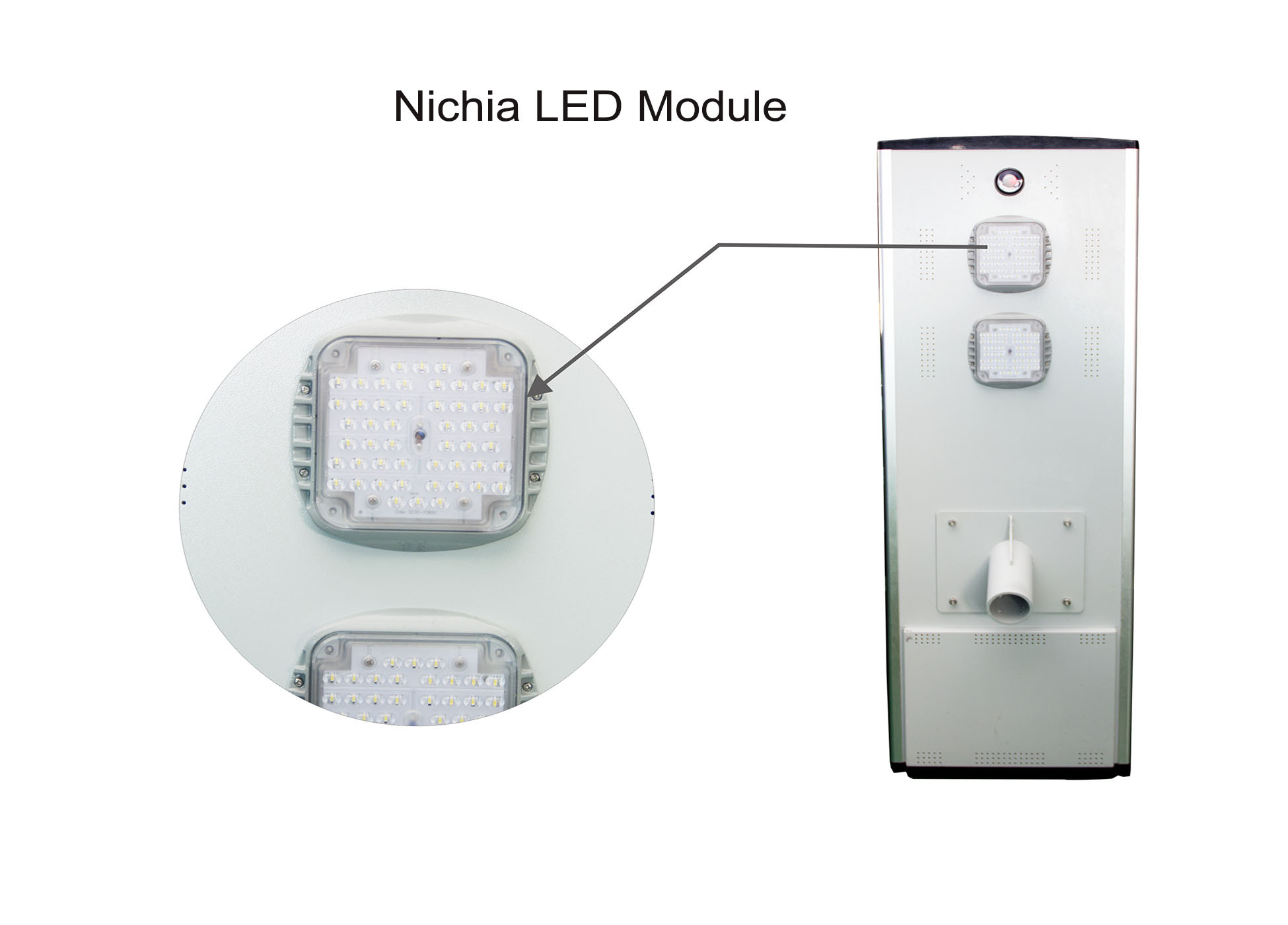 Individual LED Module

The independent LED Module get a high performance on heat radiation, which bring super longer lifespan to the light.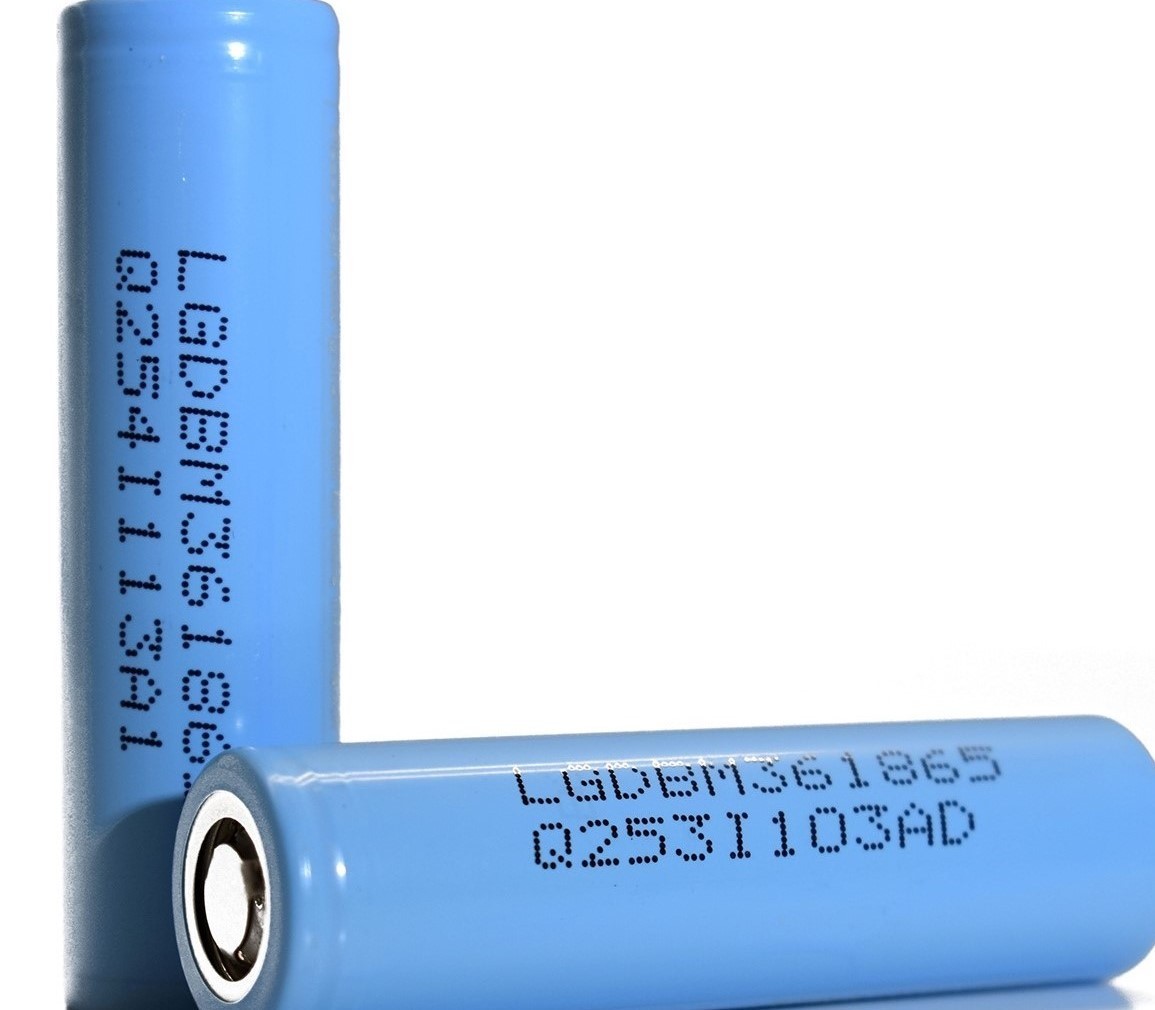 LG Batery Pack

Sealable battery pack ensures durable lifespan of the lithium battery even install at cold climate condition and easy for maintenance.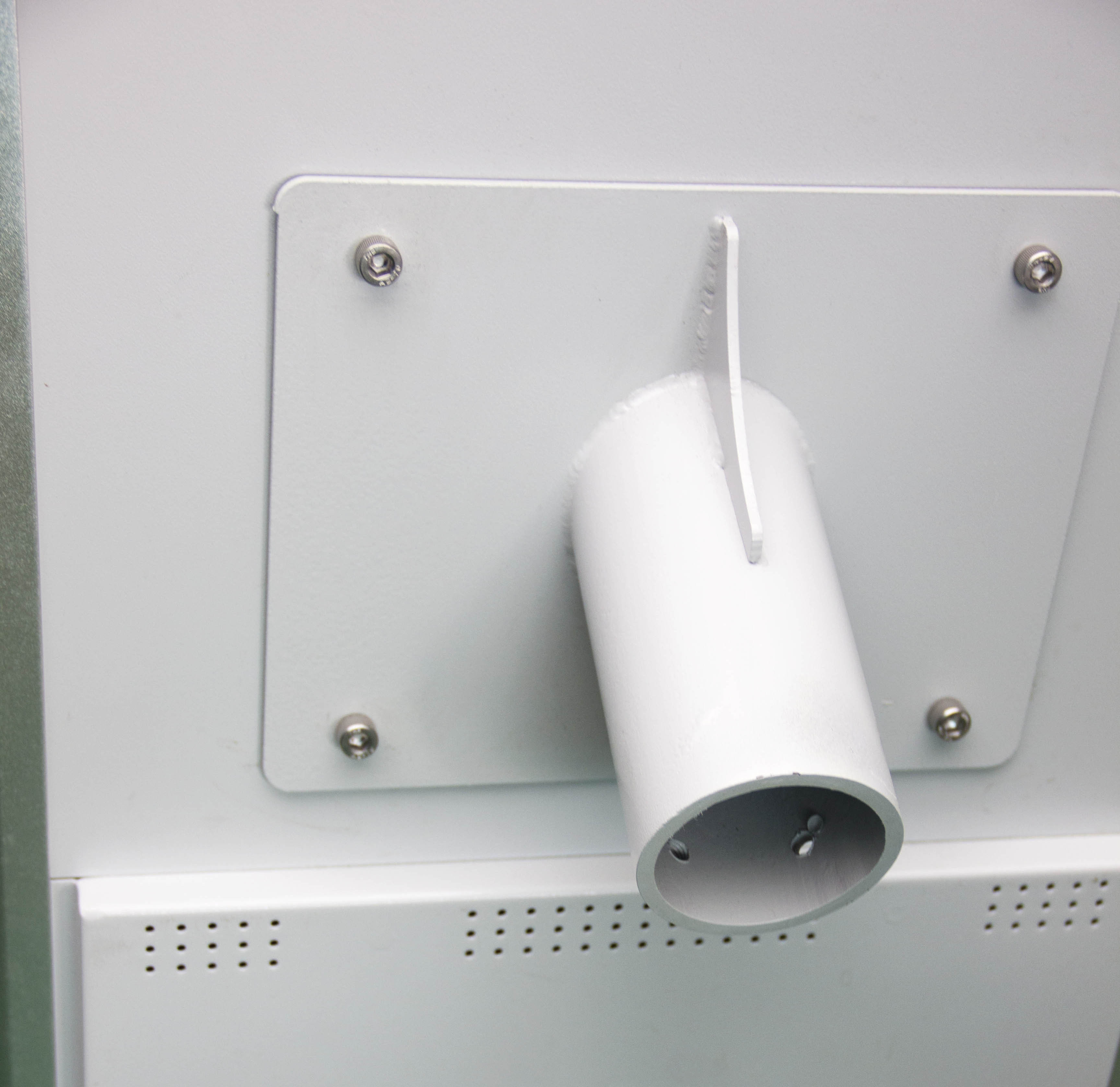 Strong Post Support

The adapter is strong enough to support the light in the tough climate, such as typhoon. The structure is tough to meet any environments.
Topolo AIO solar street light take use of intelligent controller with PIR motion sensor, it is 100% power working when human being detected, and 25% power default setting when no human being detected.
The intelligent controller meet your requirements of timing setting, the lighting period could be setting in any time and as well as working power setting.
The infrared motion sensor detect human in a range of 7-8 meters straight line distance, detection reaction time 0s~ 150s can be set up.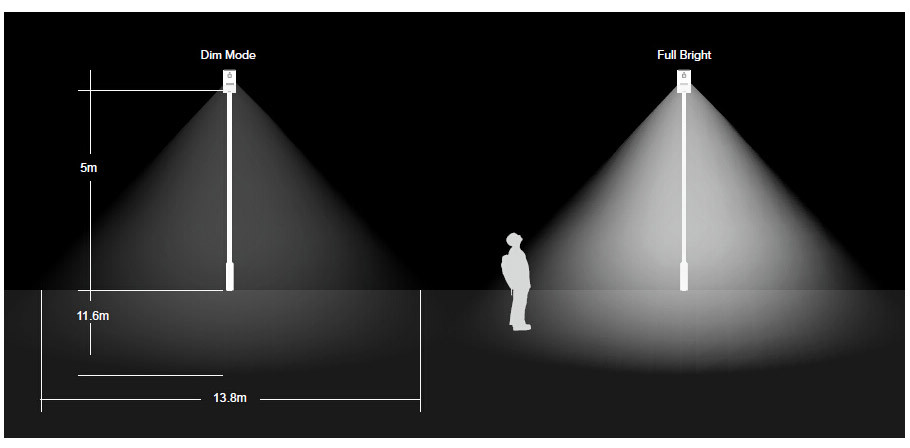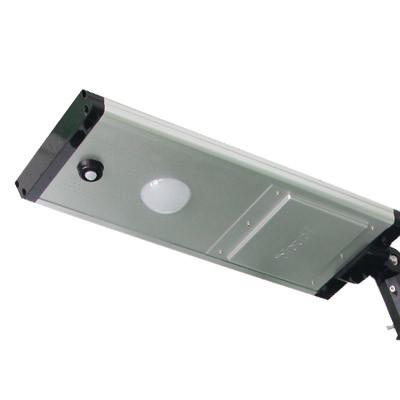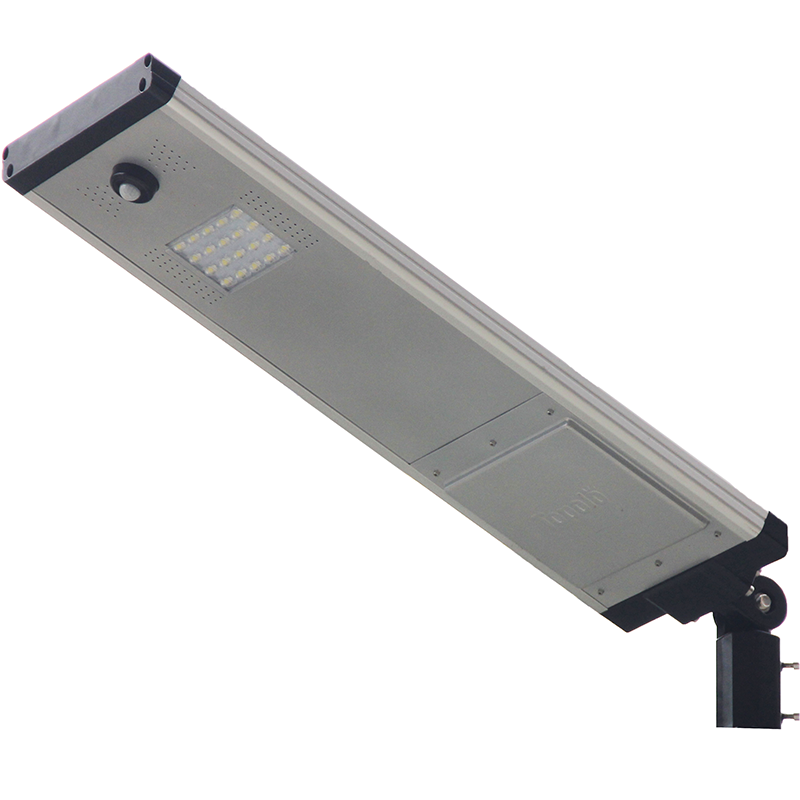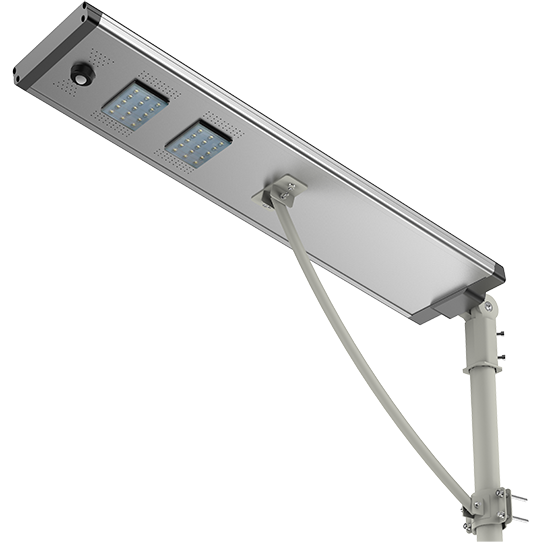 Model NO.

TSL-AIO3-40

TSL-AIO3-50

TSL-AIO3-60

Physical Parameters

PV Module Power

Mono 26Wp/18V

Mono 46Wp/18V

Mono 70Wp/18V

Mono 80Wp/18V

Efficiency

Mono cell-21.5%

LG Battery Capacity

LiFePO4 12Ah/12.8V

LiFePO4 20Ah/12.8V

LiFePO4 28Ah/12.8V

LiFePO4 32Ah/12.8V

LiFePO4 40Ah/12.8V

Control mode

MPPT controller, PRI + Smart mode

Physical Dimensions(mm)

880*310*140

1100*310*140

1033*439*140

1236*439*150

1236*439*50

N.W. (kg)

8.2

10.2

15

18.2

19

Light Parameters

LED Nominal Power

20W

30W

40W

50W

60W

LED Chip

Cree 3030- 150Lm per watt

Physical lifespan

50,000 hrs

Visual Angle

70~140 °

Color Temperature

5500K

CRI

>80

Luminous Efficiency

150 Lm /W

Max. Luminous Flux

3,000Lm

4,500Lm

6,000Lm

7,500Lm

9,000Lm

Min. Working Time(hrs)

100% Power

≥ 10hrs

Dimming Mode

≥ 7 rainy days

Environment Requirement

IP Rating

IP65

Wind Load Rate

Charge Temperature

0℃ ~ +60℃

Discharge Temperature

-20℃ ~ +60℃

-20℃ ~ 60℃

Installation Suggest

Installation Height

4-5m

5-6m

5-6m

6-7m

6-8m

Installation Distance

15-25m

Installation Light Pole

Top or Side Entry

Pole Diameter

≤60 mm