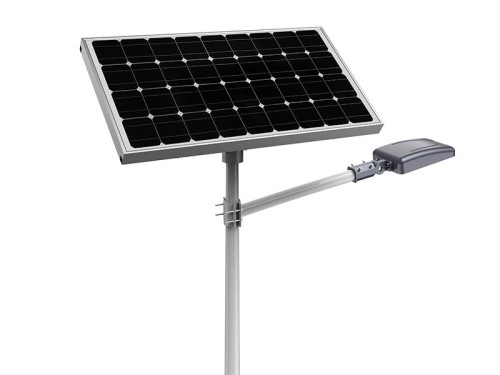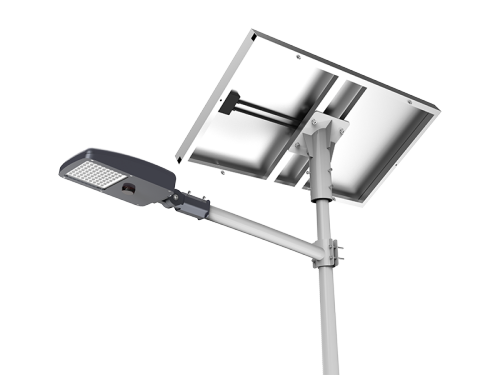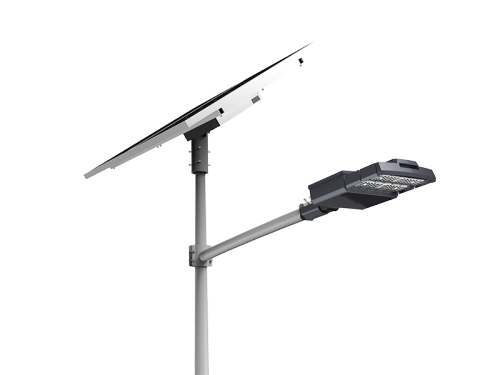 SPLIT SOLAR LED STREET LIGHT > RURALITE
Item specifics
Certificates

CE
Warranty

2 Years
Description
BSSL is a simplest solar street light which integrated by high efficient PV module, rechargeable battery and LED fitting and smart controller. It offer total freedom from electrical "mains power" without request for trenching cabling or expensive label costing. Not only our solar powered light are clean energy, eco-friendly and ZERO running costs., but also uncontrolled to grid power fluctuations and blackouts, ensuring perfect performance and continuity of service & safety all year round.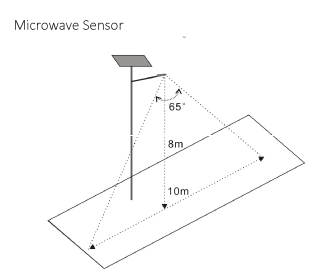 Integrated Design

Battery, controller and radar sensor are integrated into one fitting. It makes easy installation, connection and maintenance.

Programmable
Built-in smart MPPT solar controller, adjustable brightness and time setting of light is managed by remote control.
Microwave Motion Sensor
Greater area can be captured movable objects by radar detection. It is not affected by temperature changes or the level of objects's background thermal radiation.
External Solar Panel
Solar panel separated from light allows to increase panel power for enduring working hours as client requirement.
Adjustable Mounting Bracket
Adjustable mounting bracket helps the solar panel positioned a best angle to fully absorb sunshine in different longitude and latitude areas.
Quick Connection
Prewired MC4 male and female connect to PV panels directly, it ensures reliable electrical connection and tough performance in outdoor for diverse condition.
Professional Lighting Distribution
Topolo develops the led lens which provide a great luminous uniformity, 70°x140° bat-wing lighting distribution specialized in road lighting, makes the light more uniform and wider lighting area, it is perfect for laneways, pedestrian promenades, bicycle paths as well as minor roads and carparks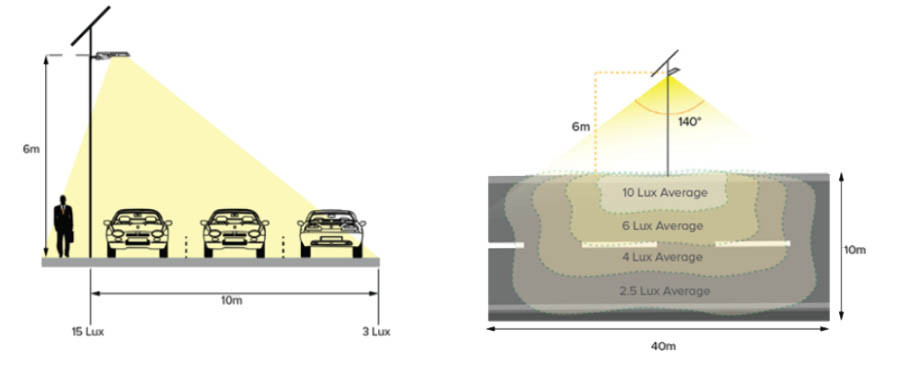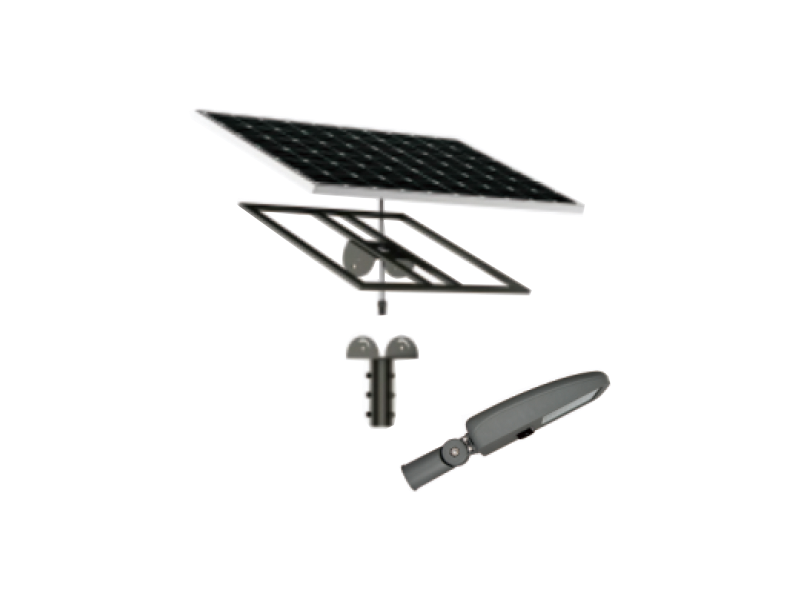 Solar Panel Fitting
Install the solar panel with bracket on the post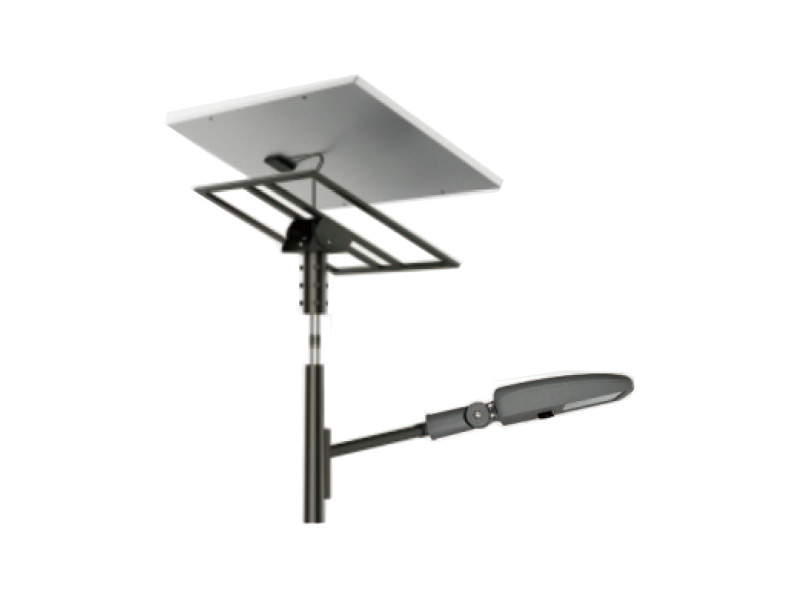 Lighting Head Fitting
Connect the MC4 plug with the solar panel and install the lighting head on the post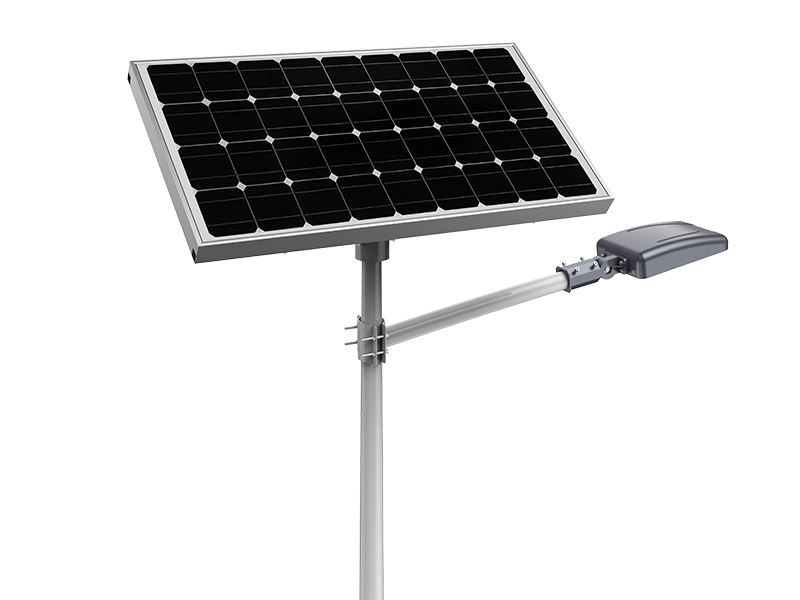 Connect the Cable
Connect the cable together and finish installation
Model NO.

Physical Parameters

PV Module Power

Mono 50Wp

Mono 60Wp

Mono 100Wp

Mono 120Wp

Mono 2'70Wp

Efficiency

Mono cell-18.5%

LG Battery Capacity

LG 18650 46.8Ah/12V

LG 18650 57.2Ah/12V

LG 18650 50Ah/24V

Control mode

PRI + Smart mode

Physical Dimensions(mm)

570×250×80


600×280×100


600×280×100


N.W. (kg)

7.1kg

7.7kg

8.3kg

9.1kg

10.8kg

13.5kg

Light Parameters

LED Nominal Power

20W

30W

40W

60W

60W

80W

LED Chip

Lumileds 3030

Physical lifespan

more than 500 cycles,3 years warranty

Visual Angle

85°~135°

Color Temperature

4000K/5500K

CRI

>80

Luminous Efficiency

150 Lm /W

Max. Luminous Flux

3,000Lm

4,500Lm

6,000Lm

9,000Lm

10,350Lm

12,000Lm

Min. Working Time(hrs)

100% Power

≥ 12hrs

Dimming Mode

≥ 7 rainy days

Environment Requirement

IP Rating

IP65

Wind Load Rate

Charge Temperature

0℃ ~ +60℃

Discharge Temperature

-20℃ ~ +60℃

-20℃ ~ 60℃

Installation Suggest

Installation Height

3-12m

Installation Distance

15-30m

Installation Light Pole

Top or Side Entry

Pole Diameter

<60mm