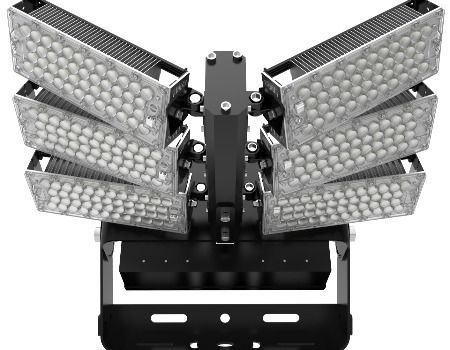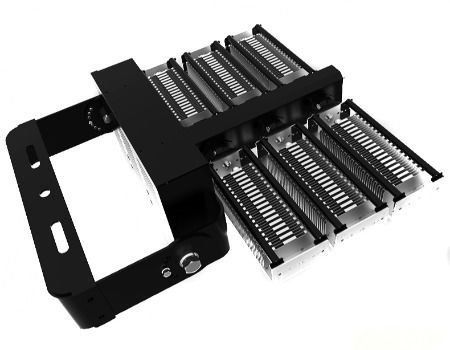 Item specifics
Certificates

CE
Warranty

2 Years
Description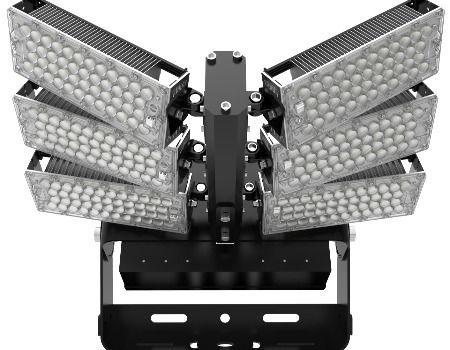 LED High Power Floodlight
Overview:

LED high mast floodlight differ greatly from the typical street or roadway lights.High Mast Lighting are regularly mounted at 60ft to more than 100ft above ground level and occasionally as high as 250ft.
Normal street lights are typically mounted at heights lower than 60 ft,and many are in the 30-ft range.
The applications for LED high mast floodlight where the illumination of extremely large areas such as transportation terminals, airports, high speed interchanges , prisons , ports, railyards and freight terminals, other large,outdoor maintenance or storage yards and specialty roadway applications.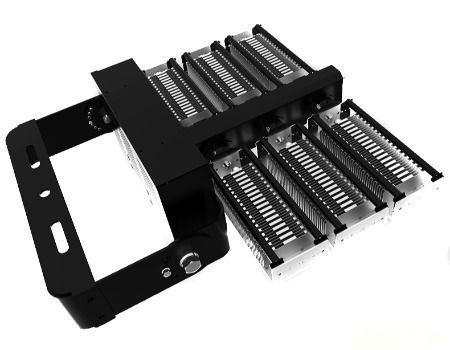 The LED high mast floodlight allow you to replace existing Metal Halide ,High Pressure Sodium ,Mercury Vapor High Mast light Fixtures with energy efficient LED products.Energy saving can be as much as 70% or more when coupled with energy saving controls , and will provide high quality,high intensity lighting.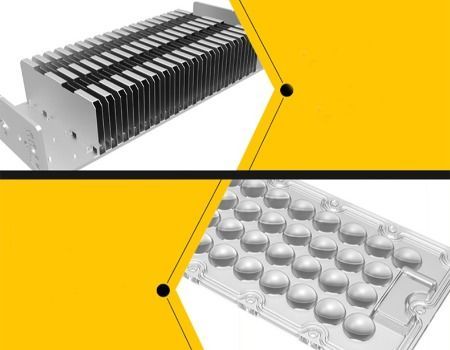 Individual Adjustable Modular
Unique cooling fins enhance heat dissipation transmission
Available in horizontal & vertical array for each modules
Adjustable irradiation angle for single LED modules
Light transmittance of PC lens more than 93%。
IP68 cable gland to insure each module reliable connection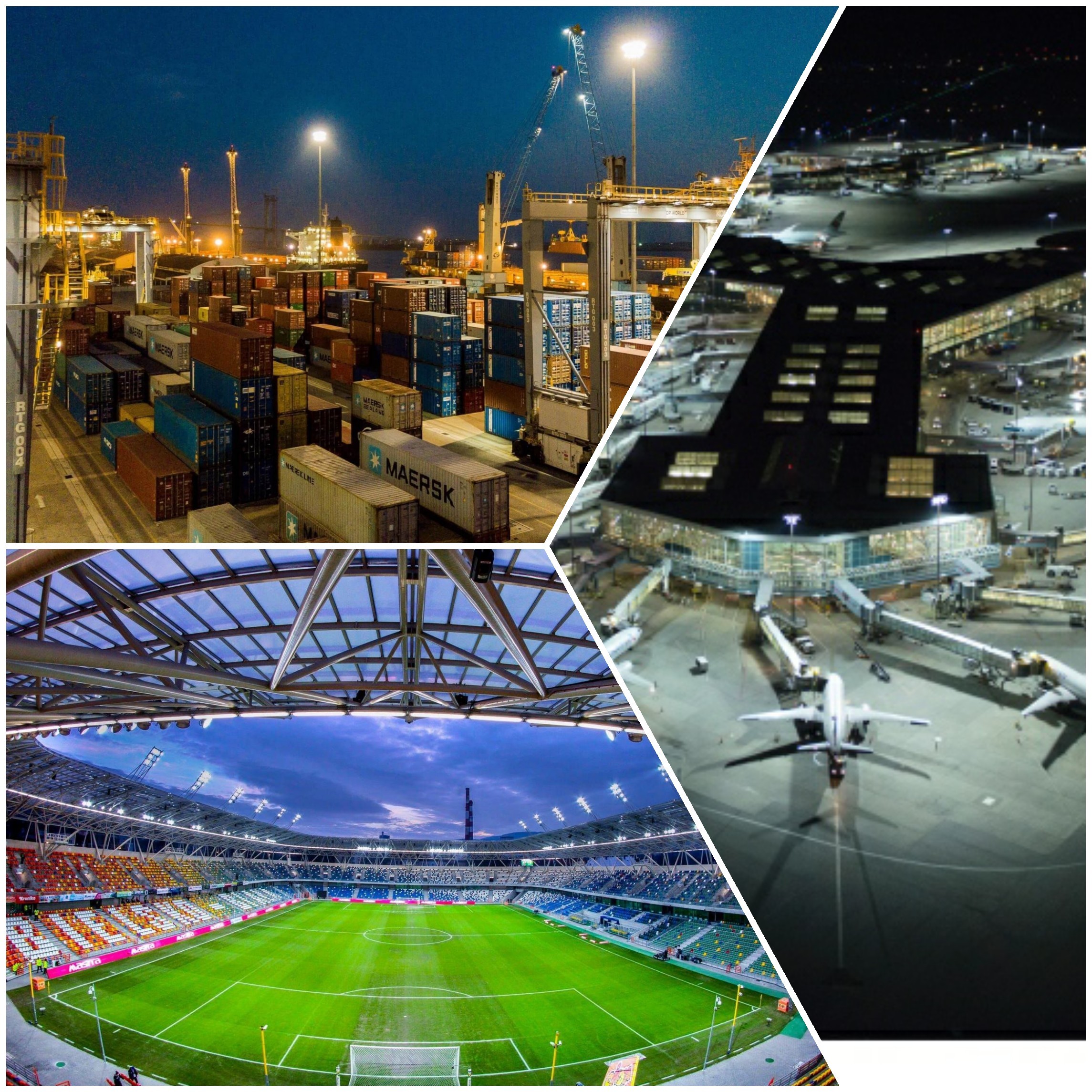 Multiple Application Purposes

TOPOLO floodlight is ideal for Stadium, Airport, Outdoor Parking Area, Bus Center, Harbour, Container Yard etc. lighting solutions.

--Multi direction adjustable for 60 ° vertical and 120° horizontal.
--Variant beam angle optical lens ,light transmittance up to 93 %
--Mounting bracket adjustable at 180 degrees
--Foldable cooling fin heat sink ,raise heat dissipation efficiency
--Robust structure and mounting plate
--Stainless steel bolts and fasten for outstanding anti corrossion replaceable module and simply installation
TSL-FL1000TS-720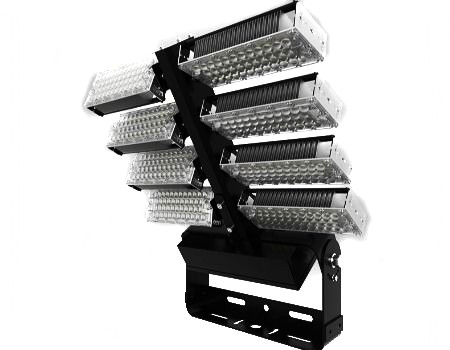 TSL-FL1000TS-960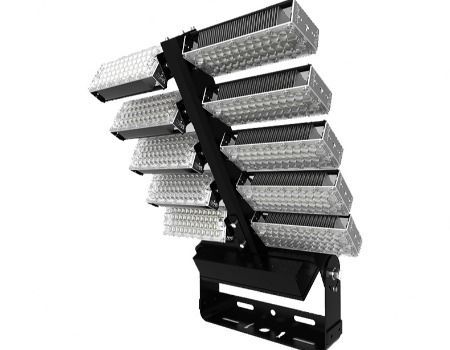 TSL-FL1000TS-1200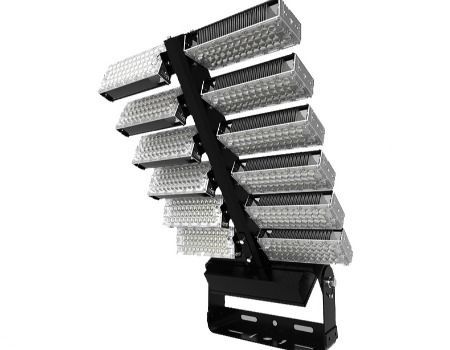 TSL-FL1000TS-1500

Model

Power

LED Source

Lumen

CRI

CCT

L*W*H(mm)

TSL-FL1000TS-720

720W

111,600m

>70

4000/5000K

694*268*723

TSL-FL1000TS-960

960W

148,800lm

694*268*855

TSL-FL1000TS-1200

1200W

186,000lm

694*268*987

TSL-FL1000TS-1500

1500W

232,500lm

694*268*1119